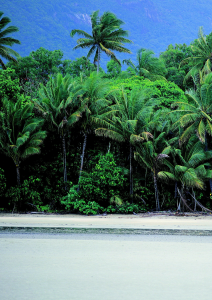 If Facebook were a country, it would be the third largest in the world. And that's just one social network. There's Twitter, LinkedIn, Google+, Pinterest and countless others. No wonder 93% of marketers use social media for business.
Thanks to social media, travelers do more than just research trips online. They actively share their photos, itineraries and experiences, which have a serious impact on how potential guests decide where to book.
Travel is largely seen as a luxury. Therefore, travelers tend to invest more time educating themselves before spending their vacation dollars and booking their trips. The two biggest factors in a traveler's decision making process are destination and price. On the heels of that is a strong #3…REVIEWS.
Social media allows travelers to review previous guests' experiences before they decide to book. Then during and after their stay, it creates a limitless path for word of mouth. This virtual sharing by your guests can have a tremendous impact not only on your company's revenue but your reputation as well!
Here are a few ways savvy travel marketers use social media to increase revenue:
1. Announce news & offers and launch contests that can attract an enormous amount of interest and brand exposure at very little cost, all leading to additional revenue.
2. Implement a booking engine on outlets like a Facebook page to convert social media traffic into direct bookings.
3. Actively engage with guests before, during and after their stay. Social media has become a de facto customer service and is commonly a traveler's first line of contact with a company. By monitoring those channels and getting involved you are in greater control of your online reputation and present yourself as authentic and trustworthy, showing your customers that you listen, and more importantly, that you care. This can result in more frequent, positive reviews.