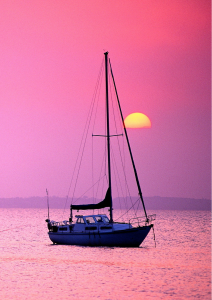 Travel and leisure are rich with hard to ignore and compulsively shareable stories. It's the majesty of ice and snow, building your own igloo in a natural winter wonderland. It's trying an alternative travel idea by volunteering to go on an archeological dig and connecting with Spanish culture and history in ways you never expected.
When it comes to great stories, travel is a land of plenty, filled with vibrant and unique experiences.
But the sales funnel in the travel and hospitality industry is long. According to MSN travel, 68% of travelers spend an average of 42 hours poring over travel-related material online before they ever make a decision about where to go. Why not use that time wisely and make a lasting impression with some great storytelling?
Give life to your brand's core values and identity with some of these storytelling strategies below:
Tap into the local community. Give your guests a sense of belonging in your part of the world with guides to the neighborhood, interviews with local characters, or secrets that they'll only find if they book with you.
Share stories of former guests (with permission of course). Let them tell the experience of their journey, especially if it was a particularly unique one.
Use stunning photos and video to tell a compelling, multi-sensory story. Ask former (or current) guests to share their images on your social media sites. Connect with local photographers and videographers who are based nearby to share images of their favorite local spots, and include their bio and how you're connected.
Go behind the scenes at your destination. Highlight a particularly dynamic service or feature that's unique to your location. Does your chef have a distinct way of preparing tiramisu? What makes a guest's experience with you like nothing they will get elsewhere?
Get creative. Have a local artist create pieces that you display in your hotel rooms or lobby. Tell the story of her creative process through film and post it online.
Do you have a pet that hangs around your lobby or office? Make him a mobile mascot. Where will he go next?
Develop narrative-focused contests and campaigns that inspire your audience to seize the day.
Ready to get help telling YOUR travel marketing story? Schedule a complimentary consultation today!